METRIC TONS OF CO2 OFFSET
Fill out the form below to find out more about the services we offer.
Innovative Solar Solutions
Investing in solar energy is an environmentally conscious and financially savvy decision that has become more popular in recent years. Many business owners are recognizing the long-term benefits of leveraging solar energy, including a reduction in costs and greater control over energy production. With installation costs steadily decreasing and federal tax incentives available, making the switch to solar has become a viable option for a growing number of companies.

Despite some challenges, such as electric utilities placing barriers on customer access to this low-cost energy source, solar has consistently proven to increase independence from the traditional power industry. Artisun Solar is a trusted leader in the Midwest region, offering extensive experience in consultation and installation to help businesses harness the benefits of solar energy. Instead of relying on electric companies to offer you reduced costs, take control of your energy consumption and costs with the help of Artisun Solar. Don't hesitate, schedule your free consultation today by calling 816-265-1786.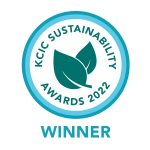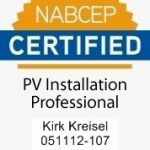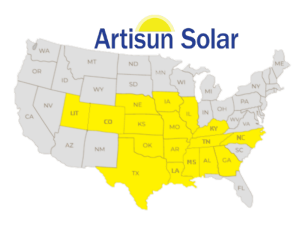 OUR INSTALLATION SERVICES INCLUDE
Generating electricity on-site means cleaner, cheaper options and reducing your demand for electricity from the grid.
We coordinate with utilities and customers to identify and develop cost-effective generation sites.
Offsetting some or all of your electricity use at a factory with solar reduces electric bills and energy costs from day one.
Dependability Driven & Customer Focused
At Artisun Solar, we understand that solar power can bring up a lot of questions. Our professional team is happy to schedule a free consultation to review the basics of Solar Energy and all of the Energy services we provide. As a NABCEP certified solar photovoltaic installer, we are up-to-date on the latest products and industry standards.
WE PROVIDE COMPLETE TURN KEY SERVICES

OUR PHILOSOPHY IS TO DO THE JOB RIGHT AND DELIVER 100% SATISFACTION
Artisun Solar is dedicated to delivering unparalleled service with utmost professionalism. As a company, we recognize that our customers are our greatest asset, and we strive to provide the best possible care and maintenance for your business or commercial property. Our team is fully licensed and insured with general liability and worker's compensation coverage for your peace of mind. We are committed to delivering top-of-the-line products, superior craftsmanship, and exceptional customer service to our clients. Whether you require a repair, maintenance, or a full Solar Photovoltaic Energy System, you can trust our experienced and skilled team to complete the job correctly the first time. Please don't hesitate to get in touch with us today at 816-265-1786 to arrange your complimentary consultation.