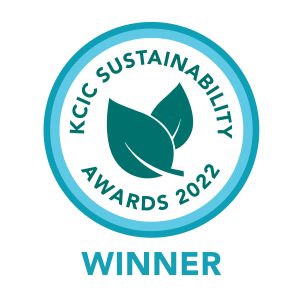 On Thursday, October 27th, two of our clients in the Kansas City area were recognized at the Kansas City Industrial Council's yearly sustainability awards breakfast. The Kansas City Industrial Council (KCIC) believes networking is the catalyst for making connections and building relationships that lead to growth. As fierce advocates for the industrial community, they give a voice to our members and make sure it is heard at the city, state, and federal levels. KCIC knows that learning what our fellow member businesses do — and understanding their capabilities — is essential to their collective growth. They facilitate this discovery through on-site tours and presentations.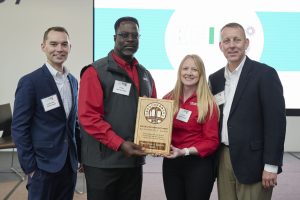 Steel and Pipe Supply received a gold-level award for their 1.4 mW rooftop project in New Century, KS – this project is mechanically complete. It is the largest rooftop array currently constructed in the state of Kansas. This array will generate over 1.8mm kWh in the first year of operation.
Environmental impact of the 1.4mW solar array:
Estimated Lifetime Carbon Offset = 36,933.1 metric tons of CO2 Emissions.
This is the Environmental equivalent of not driving 91,662,535.6 miles by an average passenger vehicle. This is the Environmental equivalent of 610,817.1 tree seedlings grown over ten years.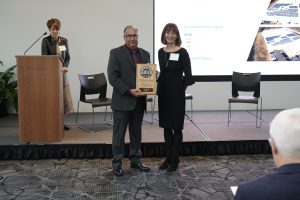 DIT-MCO received a silver-level award for their project completed last year, a 2oo kW-Dc array. DIT-MCO is in the heart of Kansas City's industrial district and focuses on being a sustainably run business.
Congratulations to Steel and Pipe Supply, DIT-MCO, and all the award honorees!