Johnson County Community College Teaches with Solar
Johnson County Community College in Overland Park, Kansas uses trellis  mounted solar and its monitoring for shade and training! In addition to their rooftop mounts, they had us add solar to the top of the courtyard trellis which does double duty as shade to their outdoor space.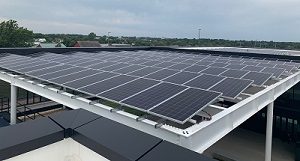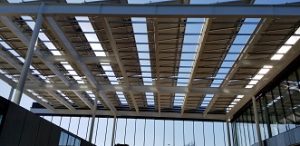 Plus, with the online monitoring that is provided with our solar installations, they use their own data as a part of their solar program to train future solar installers and electricians. Here's just a sample of one of the pages they can access.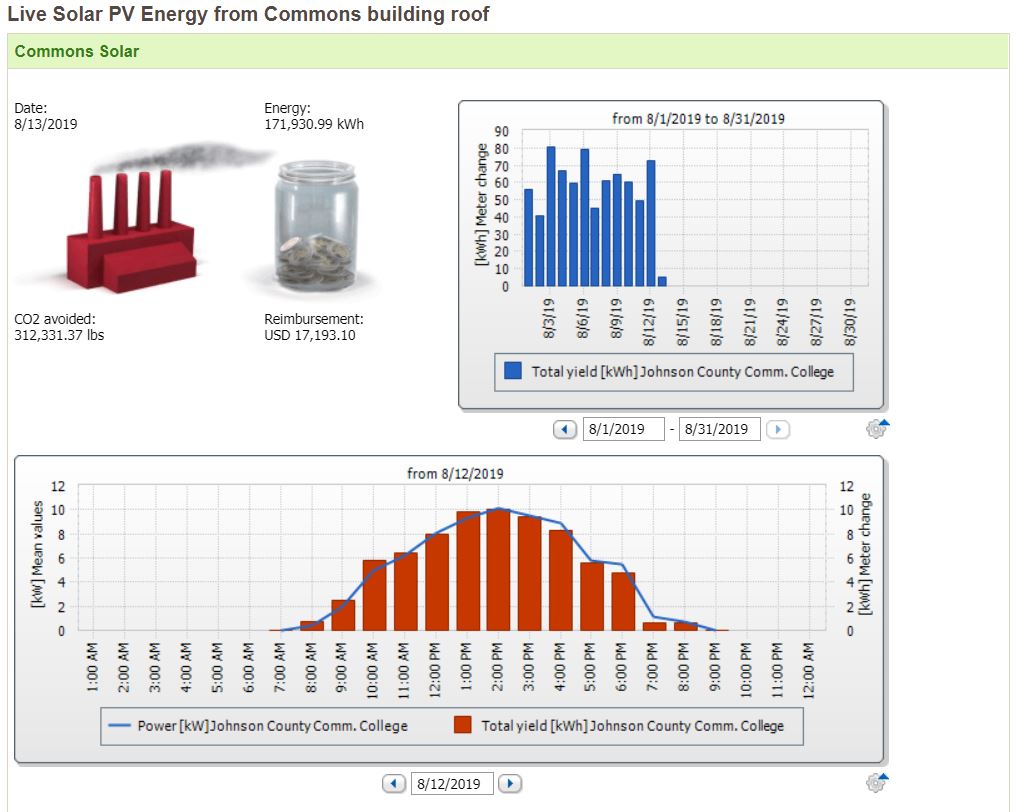 Whether a primary or secondary school, our installations allow schools to access and teach with their own data as recorded every minute with online access to solar monitoring.
Not only is solar utility cost saving, models environmental stewardship in a practical way, but also provides an opportunity to review the technical side of electricity and data to inspire future tradesman and technicians.
With the growing interest and expected demand for solar, more solar tradesman will certainly be needed. Artisun Solar is proud to be a part of such a forward thinking program.