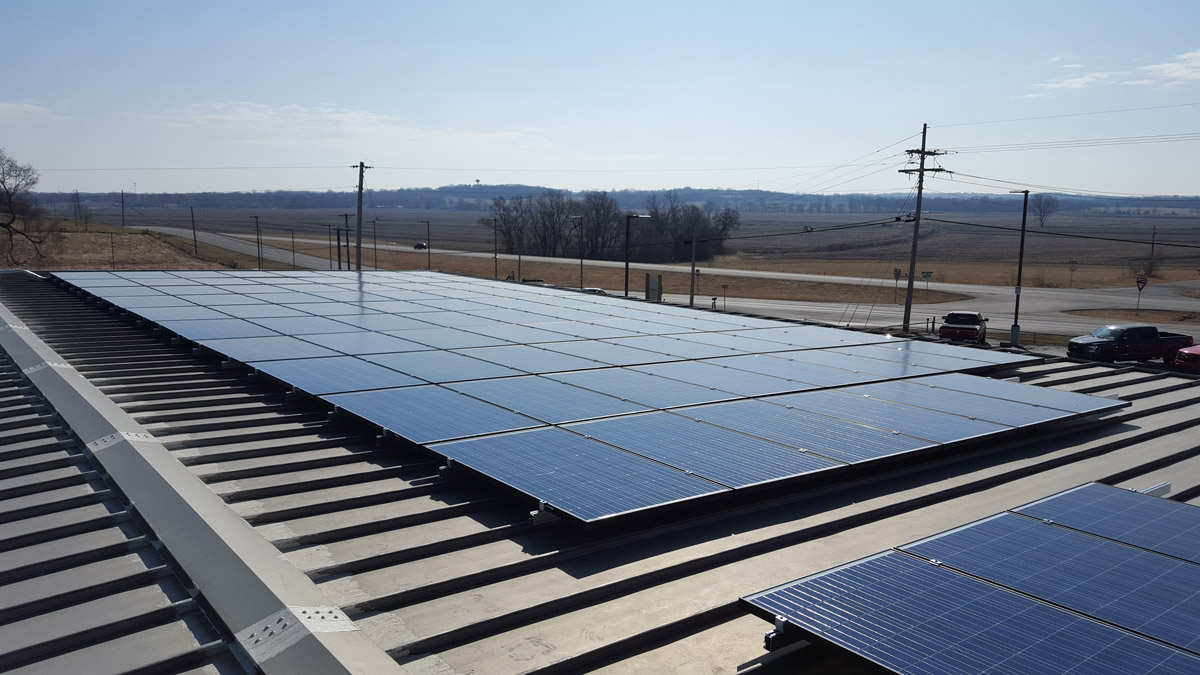 Commercial uses for Solar Energy
A Cost-Cutting & Tax Saving Investment for Companies
Savvy business owners across the country are acting quickly to leverage state and federal incentives to invest in the future of their companies. Business owners understand that lowering production and overhead costs means higher profits and stability for their employees. Reducing energy expenses is just one of the ongoing financial incentives commercial & industrial property holders benefit from working with Artisun Solar to install commercial solar panels at their business. By transferring free energy from the sun and using unused roof space to create an asset that produces energy, businesses are increasing their competitive edge over their competition.
How solar panels improve business:
Commercial property value increase
Significantly lower energy bills
Tax Credits & Accelerated Depreciation
Corporate Responsibility
Hedge exposure to future electricity cost increases
The professionals at Artisun Solar can assist your company in the transition to Solar Energy. Solar panels can be installed on the roofs of business offices, warehouses, manufacturing facilities, gas stations, and almost all commercial buildings.
Call us at 816-265-1786 for a great investment opportunity for your company.
Contact Us Today
Fill out the form below to find out more about the services we offer.