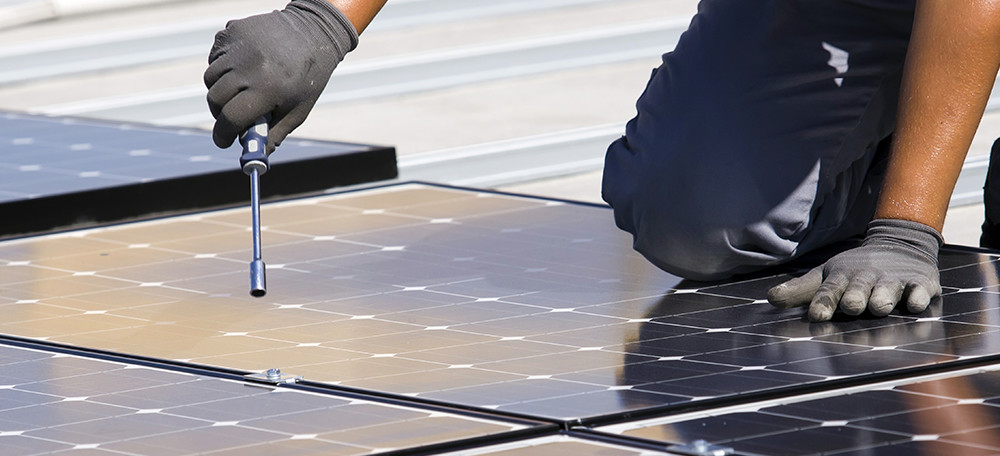 About Us
Artisun Solar has been involved in over 500 Solar Photovoltaic (PV) System installations totaling over 37 Megawatts of installed Solar PV Modules, that's over 112,000 individual solar modules.  Kansas City based Artisun Solar was formed in 2011 by Kirk Kreisel as a Solar Design & Construction company specializing in Commercial Solar PV installation. Kirk grew up in the Kansas City area and comes from a background consisting of 10 years of commercial construction experience, 7 years as a Navy Nuclear Engineering Officer, and a Bachelor's Degree in Engineering.
Kirk has taken extensive training to be certified as a NABCEP Certified Solar Photovoltaic Installer. NABCEP is the most respected and well-established national certification organization for renewable energy professionals. Designation as a NABCEP certified solar PV installer is widely recognized to be the most important and meaningful certification of its kind in the renewable energy industry.
We also know that it can be hard to find contractors you can trust. At Artisun Solar we stand behind our products and services, and we're good at what we do. Our installation partners have many years of electrical and roofing experience and fully understand their business. Our passion in business is providing the customer with alternative energy solutions, and our responsibility to our customers is to complete their project with quality workmanship and in a timely fashion with the utmost integrity.
We are a local company and we like it that way. We believe that to be a responsible company we have certain obligations to our employees, local community, stakeholders, and environment. As such, a percentage of all of our profits will be donated back to the Kansas City area community, and we strive to lead the industry in regards to employee benefits and quality of life.
As members of organizations that promote community improvement & development, we are proud members of the Grandview Chamber of Commerce, the Green Business Network, and the Kansas City Industrial Council.
Our Philosophy is to do the job right and deliver 100% customer satisfaction.
At Artisun Solar, we understand that one of our most valuable assets is our customers. We also understand that when it comes to the care and maintenance of your home or business, you want a trusted, reliable, and proven contractor on your side.
Artisun Solar is licensed and insured, and carries general liability and worker's compensation insurance coverage.
Artisun Solar is committed to providing the highest quality products, superior workmanship, and professional service to all of our customers. Whether you need a repair, maintenance, or complete Solar Photovoltaic Energy System you will find that we have the experience and expertise to get the job done and to do it right.
Contact Us Today
Fill out the form below to find out more about the services we offer.